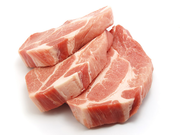 Pork is an inexpensive meat to include in your cooking, and there are different cuts to use in a variety of dishes. Whether you choose pork loin, chops, ribs or even bacon, it is important to know which cuts are best for your meal, which are best for the oven and which are best on the grill.
Kevin Gillespie (Season 6)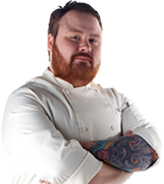 Determined to become a successful chef, Kevin worked part-time at various restaurants while carrying a full course load in school at the Art Institute of Atlanta. After graduating with honors, he went on to hold positions at several well-known Atlanta restaurants including Atlanta Grill at The Ritz-Carlton, Two Urban Licks and Woodfire Grill. In 2006, he and his wife Callie moved out west to Portland, Oregon, where he worked as the Executive Sous Chef at Fife Restaurant. Missing friends and family, they returned to Atlanta last year and Kevin became the Executive Chef at Woodfire Grill, where he is also a partner. Hot wings are his favorite junk food, and the five ingredients he keeps on hand at all times are banyuls vinegar, smoked pork, espelette pepper, lemon oil and lard.